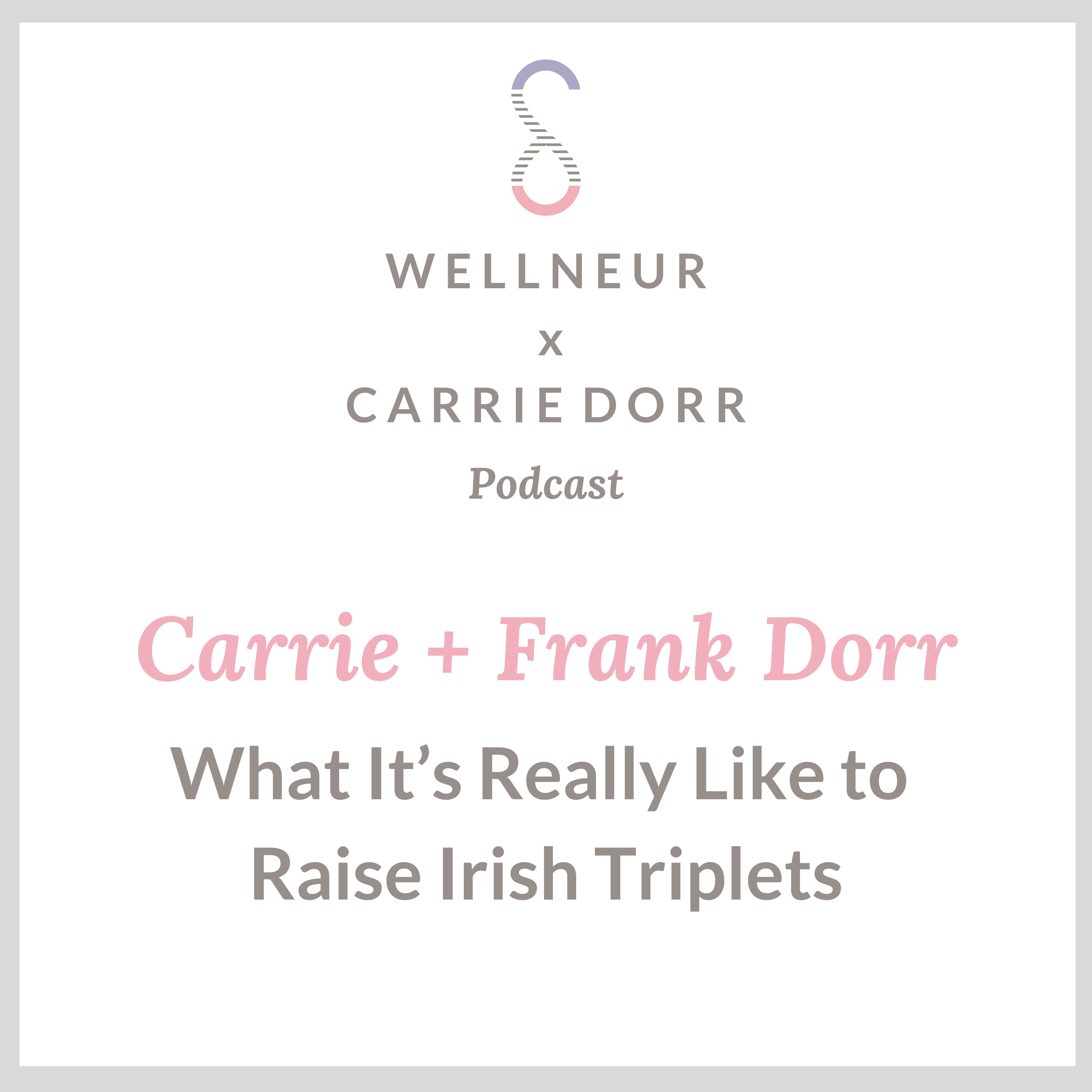 I wasn't sure I wanted to have kids. Yet within a few months of marrying Frank, I knew. How quickly life can change.
On December 16th our son was born. Three months later, we discovered we were pregnant again with twins, who were born early on September 19. I share the dates so you can do the math and if you are doing the math and saying wait a minute….you are correct. Our kids are 9 months and 3 days apart. I recently saw our doctor from that time and he said: "Well Carrie, nobody has beaten the record" to which my response was "because nobody is trying". 
Three months of the year our kids are the same age, making them Irish Triplets. Strategic planning? None. Blessed and full hearts. Absolutely. Challenging on every level- 100%.
Inspired by this being Valentine's Day month, I convinced Frank to talk about what it's really been like to raise Irish Triplets on my podcast. Below are some entertaining pictures of the early years…3 cribs, 3 high chairs, 13,500 diapers in 3 years and numerous efforts at mobilizing everyone at once.
The journey has not always looked like these images and that is a message which I find extremely important to share.